Condominium Conversion Loans in Massachusetts
Condominium Conversion Loans in Massachusetts
FAR BEYOND WHAT OTHERS CAN PROVIDE
While multi-unit rental properties remain lucrative investments, many owners are choosing to cash in while the market is strong by converting apartments into condos for sale. Selling your apartments as condos also frees you from the responsibilities of day-to-day property management and tenant relation tasks that come with being a landlord. However, converting apartments into condos requires significant capital to cover associated construction, legal and municipal costs. When local real estate agents, developers, flippers and others need condominium conversion loans in Massachusetts, they rely on our team at The Raymond C. Green Companies to deliver flexible and timely funding solutions the way only a private lender can.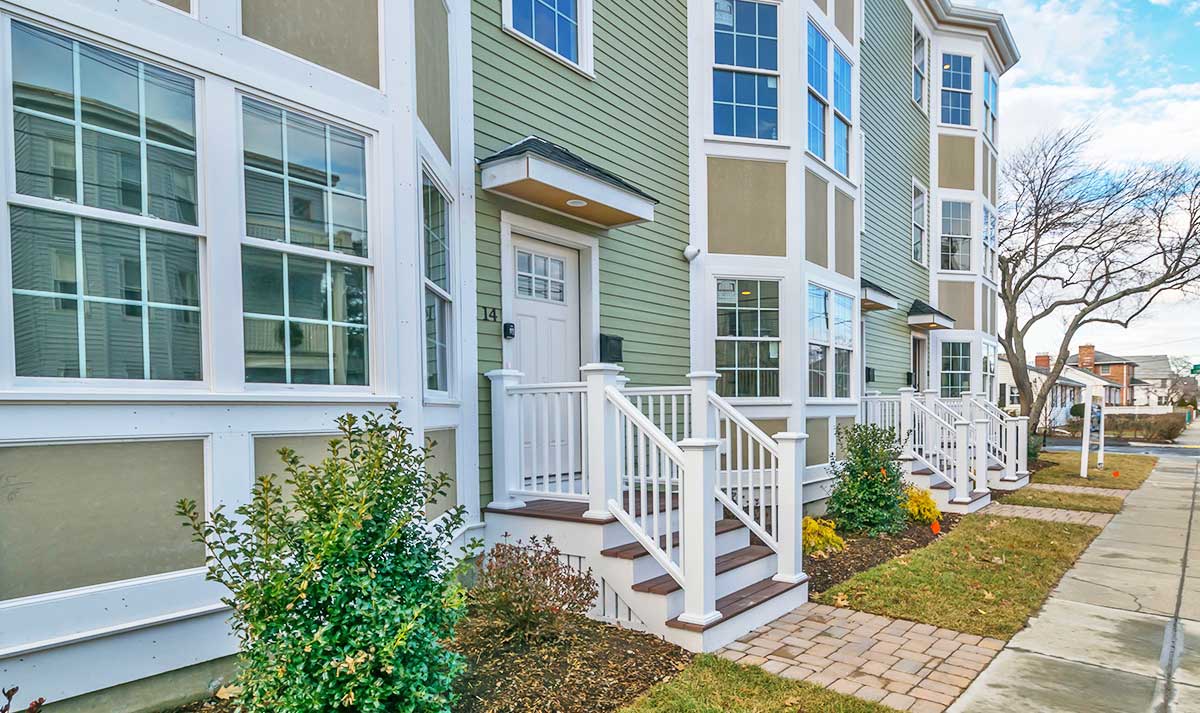 Our reputation as the go-to private lender for condominium conversion loans in Massachusetts is built, in part, on positive client feedback. Donald J. F., Esq. expresses his satisfaction in our services, "Professional and courteous. When dealing with The Raymond C. Green Companies, the decision makers are directly engaged. As a result, the lending decision is often the same-day and the closing scheduled shortly thereafter. A valued resource for bridge and non-conventional financing needs."
Zack W. shares similar sentiments, "Professional service is the cornerstone of The Raymond C. Green Companies. Having been in commercial real estate over 25 years, I have referred clients to Justin Murphy and Ray Green. Their service and ability to come through on time has been critical for many to complete transactions which impact their real estate portfolios. They make quick decisions and implement the loan aware of all issues and the complexity of the deal. They are highly respected and will go the extra mile at all times to provide funding solutions."
Because our funds are completely independent from Wall Street and banks, we have full discretion when determining the status of your loan. Unlike traditional banks and other lenders who rely primarily on your credit score and debt to income ratio, we carefully consider variables like investment history, cash flow and collateral when making a decision to lend. We have been providing individuals and organizations with condominium conversion loans in Massachusetts and throughout the region for over half of century and counting. With this depth of experience, we can confidently identify and act on sound investments when we see them.
When you work with our team at The Raymond C. Green Companies to secure funding for your condo conversion, you can expect a straightforward and speedy process. All of our condominium conversion loans in Massachusetts are held on our own balance sheet and serviced in house. This enables us to bypass the red tape commonly associated with traditional banks like third party appraisals and authorization from internal committees. When opportunity knocks, we are here to help you answer with the capital you need. A member of our team can be reached seven days a week to discuss financing solutions.
If you're looking for condominium conversion loans in Massachusetts, call us at (617) 947-8070, email [email protected] or contact us using the form here on our website to begin exploring your options today.
We're ready to help you succeed. We look forward to working with you.