Hard Money Lender in Boston
Hard Money Lender in Boston
FAR BEYOND WHAT OTHERS CAN PROVIDE
In order to compete in Boston's fast paced real estate marketplace, you need the ability to act swiftly. At The Raymond C. Green Companies, we help local builders, developers and real estate investors do exactly that by providing the liquid capital needed when other lending options are too slow, too strict or otherwise insufficient. Our funds are not connected to Wall Street or local banks. That means that we are the ultimate decision maker in regard to your loan. This flexibility has helped position us as the first choice when you need a hard money lender in Boston.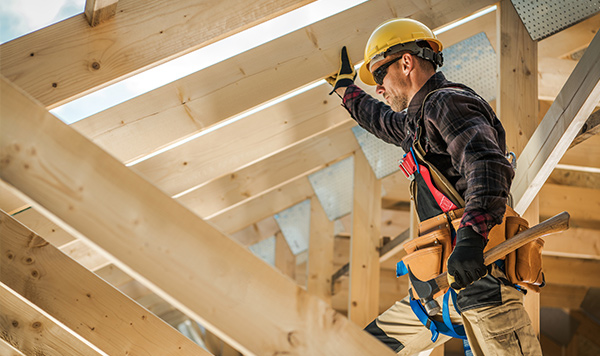 Every borrower we work with has a unique situation. We personalize every aspect of our services to match your goals, budget and the parameters of your project. Because we are independent from financial institutions and the stock market, we don't rely on traditional criteria like credit score and debt to income ratio to make our lending decisions. Instead, we focus on the collateral, cash flow, investment history and other pertinent factors. Operating as a hard money lender in Boston for over 50 years has provided us with the insight and expertise to quickly identify sound real estate investments.
Positive client feedback helps to regularly renew our reputation as the go-to hard money lender in Boston. Gary L. of The Litchfield Companies shares his experience working with our team in a concise 5-star review, "I have had the pleasure to work with the Raymond C. Green Companies on many 'fix and flip' homes as well as a condo conversion. They are professional, know this business front to back and were great to work with. I recommend them as the best in the business!"
When choosing The Raymond C. Green Companies as your hard money lender in Boston, you can expect an efficient and completely straightforward process. All loans are held on our own balance sheet and serviced in house. This structure enables us to dramatically accelerate the loan process by eliminating committee meetings, third-party appraisals and other forms of red tape commonly utilized by other lenders and banks. No matter when opportunity knocks, we are here to help you answer. You can reach a member of our team seven days a week.
If you need a hard money lender in Boston that you can rely on, call us at (617) 947-8070, email [email protected] or contact us using the form here on our website to begin exploring your options today.
We're ready to help you succeed. We look forward to working with you.