Private Mortgage Lender in Boston
Private Mortgage Lender in Boston
FAR BEYOND WHAT OTHERS CAN PROVIDE
Do you need a private mortgage lender in Boston to fund your next real estate project? Loans from traditional banks often feature prohibitively strict approval criteria and require excessive wait times. A private lender can provide a mortgage with significantly faster and with more flexibility. When local businesses and professional individuals need financing solutions in a timely manner, they rely on our team at The Raymond C. Green Companies. Our speed, value and attention to customer service have positioned us as first choice among builders, developers and real estate investors in the Greater Boston area, across Massachusetts and throughout the region.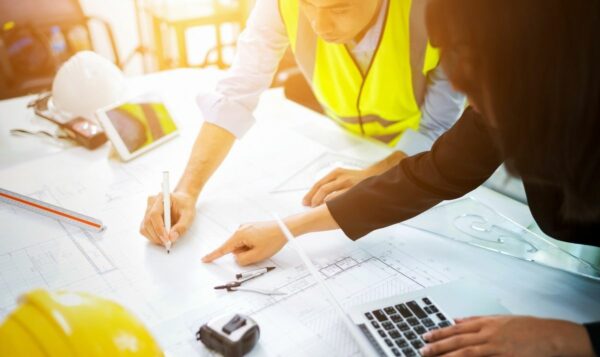 Our status as the go-to private mortgage lender in Boston and the surrounding area is regularly renewed through positive feedback. Jas B. comments on our efficiency and professionalism in his 5-star review, "We had excellent experience with our development loan from The Raymond C. Green Companies. Timely execution, easy processing and quick turnaround are all important factors that we look for in a lender. We will definitely use them again."
These sentiments are echoed by Zack W. of DW Solutions, Inc., "Professional service is the cornerstone of The Raymond C. Green Companies. Having been in commercial real estate over 25 years, I have referred clients to Justin Murphy and Ray Green. Their service and ability to come through on time has been critical for many to complete transactions which impact their real estate portfolios. They make quick decisions and implement the loan aware of all issues and the complexity of the deal. They are highly respected and will go the extra mile at all times to provide funding solutions."
At The Raymond C. Green Companies, our funds are not tied to Wall Street or big banks. We make the ultimate decision when it comes to your loan. Our autonomy allows us to take into account factors like collateral, cash flow, after repair value and investment history when determining your loan's approval status. Insights gained through operating as a private mortgage lender in Boston for over half of a century and counting enable us to identify sound investments with confidence. We consult directly with you and review the parameters of your project to create an ideal financing solution. This individualized approach is a refreshing change of pace for anyone who has dealt with banks who rely primarily on credit scores and debt to income ratios.
With our team at The Raymond C. Green Companies as your private mortgage lender in Boston, you can expect a straightforward and efficient experience from start to finish. All loans are held on our own balance sheet and serviced in house – eliminating the need to navigate bureaucratic red tape and dramatically accelerating the approval process. Conversely, banks depend on input from internal committees and third-party appraisers when determining a loan's status. No matter when opportunity knocks, we are here to help you answer. You can reach a member of our staff seven days a week to discuss financing solutions.
If you need a private mortgage lender in Boston that you can trust, call us at (617) 947-8070, email [email protected] or contact us using the form here on our website to begin exploring your options today.
We're ready to help you succeed. We look forward to working with you.