Hard Money Lender in Massachusetts
Hard Money Lender in Massachusetts
FAR BEYOND WHAT OTHERS CAN PROVIDE
In New England's increasingly competitive real estate marketplace, timing is everything. When you identify a property to invest in, you need the financial flexibility to secure it before the next buyer in line. At The Raymond C. Green Companies, we provide local builders, developers and real estate investors the liquid capital they need fund their projects when traditional lending options are insufficient or unattainable. Because our funds are not tied to Wall Street or local banks, we are the final decision makers for your loan. This level of autonomy has positioned us as the go-to hard money lender in Massachusetts for more than half a century and counting.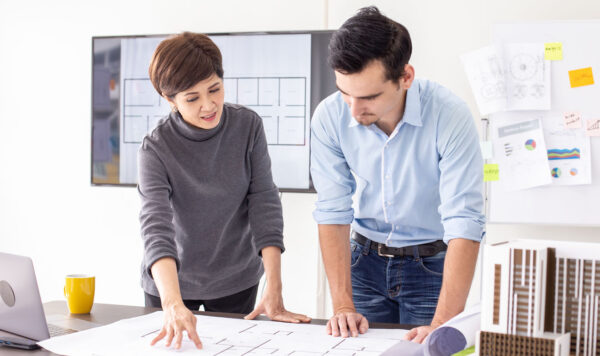 Our reputation as the best hard money lender in Massachusetts is built, in part, on positive client feedback. Zach W. of DW Solutions Inc. comments on our professionalism and responsiveness, "Professional service is the cornerstone of The Raymond C. Green Companies. Having been in commercial real estate over 25 years, I have referred clients to Justin Murphy and Ray Green. Their service and ability to come through on time has been critical for many to complete transactions which impact their real estate portfolios. They make quick decisions and implement the loan aware of all issues and the complexity of the deal. They are highly respected and will go the extra mile at all times to provide funding solutions."
Eric L. touches on our commitment to customer service, "I am a real estate broker of 20 years and a general contractor supervisor of 13 years. I have done several of transactions with the Raymond C. Green Companies. It is always a pleasure to work with Ray, Justin and Spiro. They have always treated me fair, with respect, prompt in providing support and answers to any project concerns I may have. I highly recommend their programs and intuition. RCG is the best hard money lending company in Massachusetts."
We take a completely personalized and customized approach to each borrower we work with. Our independence from large financial institutions allows us to consider your collateral, cash flow, investment history and other pertinent factors when making a lending decision – instead of relying on solely on traditional criteria like credit score and debt to income ratio. With over 50 years of experience operating as a hard money lender in Massachusetts, we know a sound investment when we see one.
Exceptional service is at the heart of the customer experience we offer at The Raymond C. Green Companies. All loans are held on our own balance sheet and serviced in house, allowing you to bypass third-party appraisals and committee meetings utilized by conventional banks and other lenders – dramatically accelerating the loan process. The New England real estate market doesn't take weekends off, and neither do we. When you need a hard money lender in Boston or elsewhere in Massachusetts, our team is available seven days a week to help you seize profitable opportunities as soon as they present themselves.
If you're looking for a trusted hard money lender in Massachusetts that you can rely on, call us at (617) 947-8070, email [email protected] or contact us using the form here on our website to begin exploring your options today.
We're ready to help you succeed. We look forward to working with you.