Private Mortgage Lender in Massachusetts
Private Mortgage Lender in Massachusetts
FAR BEYOND WHAT OTHERS CAN PROVIDE
When it comes to the real estate market in Massachusetts, timing is everything. The speed at which you can procure financing can make the difference between securing an investment and losing it to the next buyer in line. At The Raymond C. Green Companies, we work with local builders, developers and real estate investors to find financing solutions that meet their timeline as well as budget and other critical project parameters. If you are in search of a private mortgage lender in Massachusetts, look no further than our team of experienced professionals.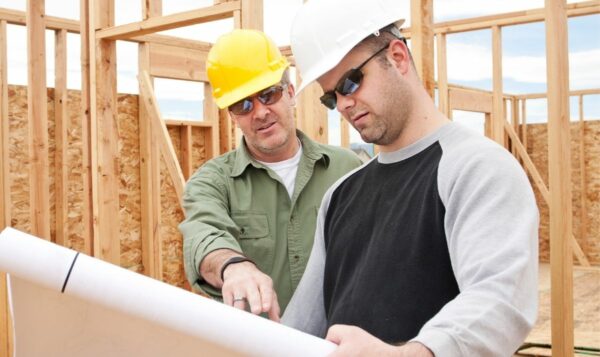 Positive feedback helps solidify our status as the go-to private mortgage lender in Massachusetts and throughout the region. Shawn E. of Litehome, LLC shares his experience, "I just completed my second property with The Raymond C. Green Companies. They gave me the financing I needed to purchase and rehab my properties. Their level of professionalism and integrity has exceeded my expectations. They make the loan process easy and have always closed quickly. I highly recommend them for anyone getting started in real estate investing."
Aaron B. of Beantown Property Group, LLC expresses similar sentiments, "We have borrowed capital a number of times from The Raymond C. Green Companies for our real estate development projects with great success! They truly understand our business and the needs of a developer. We found them extremely easy to work with, transparent and true to their word.  We consider them a great partner to help grow our business. We look forward to doing our next deal together soon with Justin Murphy and the Ray Green team."
Every project that we fund is unique. We consult directly with you and research your investment to create an ideal financing solution. Because our funds are not connected to Wall Street or big banks, we are the sole decision makers for your loan. As such, we are able consider factors like collateral, cash flow, after repair value and investment history when making our decision to lend – rather than just your credit score and debt to income ratio. Unlike banks, our hands are not tied by oversight from internal committees or input from third-party appraisers. With over 50 years of experience operating as a private mortgage lender in Boston, across Massachusetts and throughout the region – we can confidently recognize a sound investment when presented with one.
Not every private mortgage lender in Massachusetts is equal. At The Raymond C. Green Companies, we fund a wide variety of diverse real estate projects. Our financial products include property rehabilitation loans (fix and flip loans), condominium conversion loans, permitted land development loans (subdivision loans), debtor in possession loans (DIP loans), single family construction loans, bridge loans, income producing commercial property loans and more. We even specialize in loans for commercial solar facilities. The Massachusetts real estate market doesn't take weekends off and neither do we. You can reach a member of our team seven days a week.
If you need a private mortgage lender in Massachusetts that you can trust, call us at (617) 947-8070, email [email protected] or contact us using the form here on our website to begin exploring your options today.
We're ready to help you succeed. We look forward to working with you.