Private Real Estate Lender in Massachusetts
Private Real Estate Lender in Massachusetts
FAR BEYOND WHAT OTHERS CAN PROVIDE
We understand that securing financing is a significant challenge when you're competing and developing real estate in New England's red-hot market. In many instances, the time-consuming process of obtaining a conventional loan, as well as meeting the ridged lending criteria required, makes working with traditional banks and financial institutions a non-starter. If you're a local builder, developer or real estate investor in need of a private real estate lender in Massachusetts, you can rely on our team to provide you with the necessary liquid capital you need, all in a timely fashion and with exceptional customer service.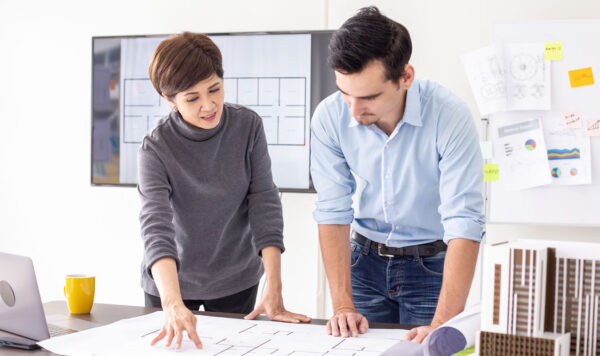 Our status as the go-to private real estate lender in Massachusetts is evident through our existing client reviews. Donald J. F., Esq. shares his satisfaction in the efficiency and speed of our services, "Professional and courteous. When dealing with the Raymond C. Green Companies, the decision makers are directly engaged. As a result, the lending decision is often the same-day and the closing scheduled shortly thereafter. A valued resource for bridge and non-conventional financing needs."
Sean G. of Ironside Real Estate, LLC expresses similar sentiments, "We have done a handful of deals with the Raymond C. Green Companies over the past year, and they have been great to work with. Justin and Spiro are extremely professional, knowledgeable and incredibly responsive. Additionally, their market knowledge and experience in the industry provides an added benefit – beyond just the financing component. Their ability to quickly close a transaction makes the process very efficient. We highly recommend them."
Every borrower's need for a private real estate lender in Massachusetts is unique. We consult directly with you and research the parameters of your project to determine the best financing solution for your specific needs. Because our funds are independent from Wall Street and banks, we are the ultimate decision makers for each loan. We base our assessment on the collateral, cash flow, after repair value, investment history and other pertinent factors – rather than depending on credit score, debt to income ratio and other traditional criteria.
When you partner with our team at The Raymond C. Green Companies, as your private mortgage lender in Massachusetts, you can expect an efficient and stress-free experience from start to finish. All loans are held on our own balance sheet and serviced in house. That means the approval status of your loan is entirely dependent on our discretion – and not third-party appraisers or bank committees. This flexibility enables you to seize opportunities as they present themselves. When you need a private money lender in Boston or elsewhere in Massachusetts, give us a call. Just like the real estate market in New England, we don't take days off. You can reach a member of our team seven days a week to discuss your next project.
If you need a private real estate lender in Massachusetts that you can rely on, call us at (617) 947-8070, email [email protected] or contact us using the form here on our website to begin exploring your options today.
We look forward to helping you.